In occasionally series, Introducing japanese local cuisine in our store!
※ we sequentially updated in each prefecture.
This guide is a Japan local cuisine menu that AJITOME carefully selected with confidence and ordered from all over Japan. In our store you can enjoy your meal following menus on this guide. Welcome AJITOME! Let's leaving for japanese local cuisine foodie trips in our store!
※ For seasonal items as well, please come to our store.
---
November 2016 update.
Chapter 1 AKITA
Kiritanpo
Kiritanpo is regarded as a local dish of Akita Prefecture where is an area that produces rice in Japan. It is a yummy quick light meal, and it is delicious to put it in a Nabe.
Grinding the rice cooked in harder, skewered like chikuwa, and grilled with a miso. Two skews are the default for one dish, but there is also available from the single. Kiritonpo-Nabe dishes are also available. Please tell us.
One dish 2 skewers
 370 yen (excluding tax)
Kiritanpo-Nabe
 1,540 yen (excluding tax)
---
Iburi Gakko cheese toppings
Popular menu in our store. Enjoy Japanese pickles"Iburi Gakko" put cheese on top!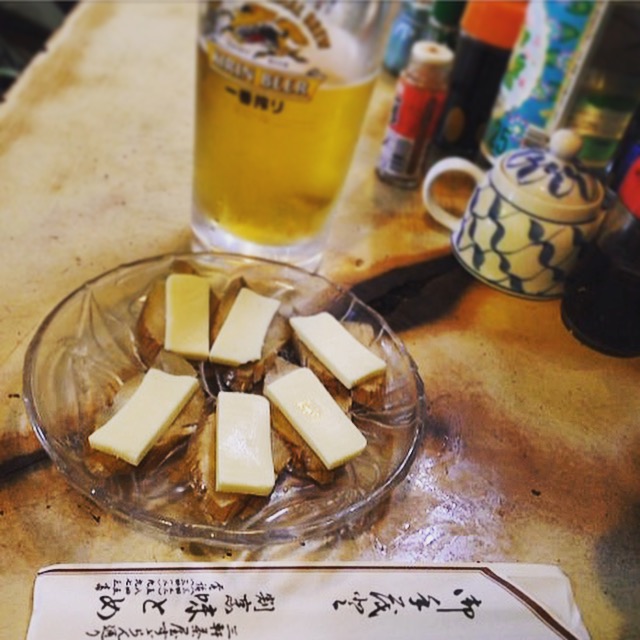 Iburigakko is a local dish of some regions in Akita. Marinated in rice bran is a traditional pickles of Akita. This referred to as a "Gakko" may be that Akita local people call pickles a "Gakko" from long ago. Because of snow country"Akita", from wisdom for a long time they smoked and preserved pickles. As smoked pickles cheese goes well! Give this finger food a try for drinking!
Iburi Gakko cheese toppings
350 yen (excluding tax)
Iburi Gakko combo
530 yen (excluding tax)
---